Women In Microwaves Panelists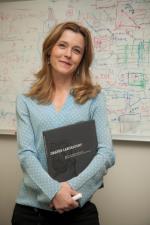 Amy Duwel, Ph.D. is the Director of Materials and Devices at Draper.  She has also served as Group Leader for RF and Communications at Draper, and prior to this, she was the MEMS (Micro-Electro-Mechanical Systems) Group Leader. Dr. Duwel has expertise in materials, MEMS, and RF devices, with special emphasis on energy loss mechanisms and energy transport. She led the team that developed the last generation of Draper's MEMS gyro.  Contributing to the gyro design, Dr. Duwel identified thermoelastic damping as a fundamental performance driver and developed the first numerical models to assist in engineering around this effect.  She also patented the first MEMS contour mode resonator for radio-frequency operation. She received a BA in physics from the Johns Hopkins University in 1993.  Her MS (1995) and PhD (1999) are in Electrical Engineering and Computer Science from the Massachusetts Institute of Technology. 
---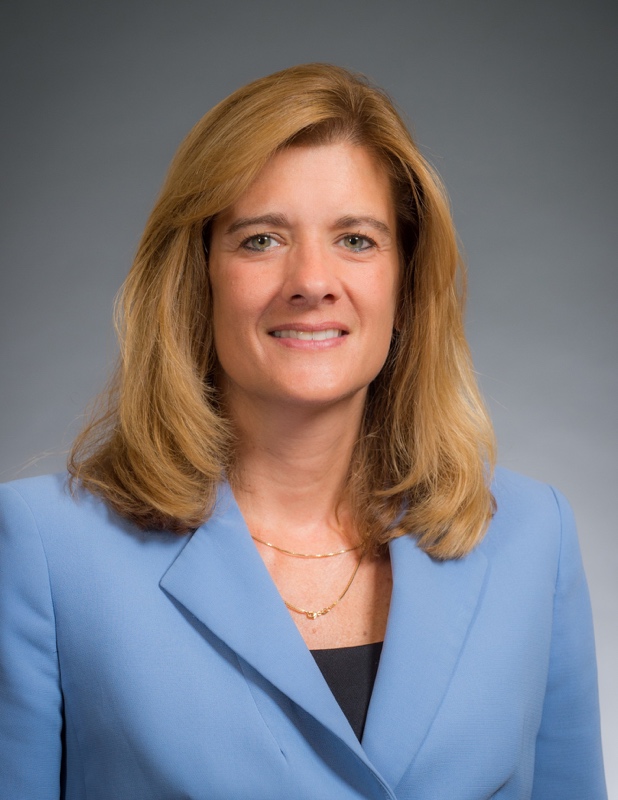 Dr. Ellen Ferraro was named the Chief Engineer for Integrated Communication Systems (ICS) in Raytheon's Space and Airborne Systems business in November of 2018. In this role she leads all engineering aspects of the strategic and tactical communications programs including technical, cost and schedule performance. Raytheon Company (NYSE: RTN), with 2018 sales of $27 billion and 67,000 employees, is a technology and innovation leader specializing in defense, civil government and cybersecurity solutions. Raytheon is headquartered in Waltham, Massachusetts.
Raytheon Space and Airborne Systems is a leading
provider of integrated sensor, communication and electronic warfare systems giving military forces accurate and timely actionable information for the network-centric battlefield. With a workforce of 13,500 and 2018 sales of $6.7 billion, SAS is headquartered in McKinney, Texas, with operations across the U.S. and internationally. The business also has oversight of the Raytheon UK landed company. 
Before being named Chief Engineer for ICS, she was the Director of Research and Technology within the Integrated Defense Systems (IDS) Advanced Technology business area where she was responsible for driving the development of technologies and differentiators for future generations of Raytheon programs working with government Science & Technology (S&T) contract agencies, businesses, suppliers and universities.  
Since joining Raytheon Company, Ferraro has held the role of Director of the Systems Architecture, Design and Integration Directorate (SADID), Director of Engineering Operations, Director for the Strategic 
Architecture Directorate and acting IDS Technical Director, Deputy Director for the System Validation Test and Analysis Directorate, Department Manager and Systems Engineering Integrated Product Team Lead.  In addition, Ferraro has spearheaded efforts for the business in Model Based Systems Engineering, Program Protection Planning and Agile Methodologies for Systems Engineering.  Her technical experience ranges from RF systems to Over the Horizon radars with expertise in analysis of scattering and propagation over the ocean and investigations in spread clutter mitigation techniques for enhanced target detection. Ferraro has authored and presented more than a dozen technical papers at conferences, universities and IEEE meetings around the world. 
Ferraro received her PhD degree in Electrical and Computer Engineering from the University of Massachusetts at Amherst under a NASA Graduate Student Research Fellowship. While working in the Microwave Remote Sensing Laboratory (MIRSL) at the University of Massachusetts, her graduate research included the development of an airborne radar altimeter for the investigation of surface and volume scattering from the Greenland ice sheet.  
Ferraro is a member of the Institute of Electrical and Electronics Engineers (IEEE). She was a member of the IEEE 2007 Radar Conference Committee and vice chair of the IEEE 2010 Phased Array Conference. She is an active member of the Boston Section of the Society of Women Engineers (SWE) and is the recipient of the Mass High Tech "Women to Watch in 2006" Award, the SWE 1999 Distinguished New Engineer Award,  the SWE 2007 Emerging Leaders Award and the SWE 2016 Fellow Award.   
---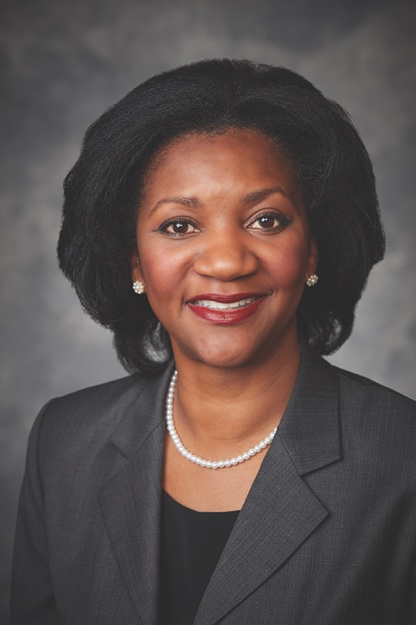 Rahaunda M. Henderson (IEEE S'91-M'99-SM'06) received the MS and PhD degrees in electrical engineering from The University of Michigan, Ann Arbor, MI, in 1994 and 1999, respectively, and the BSEE degree from Tuskegee University, Tuskegee AL in 1992.  She joined The University of Texas at Dallas, School of Engineering and Computer Science as an Assistant Professor in 2007 and was promoted to Associate Professor of Electrical Engineering in 2014.  Previously, she was an R&D device engineer at Freescale Semiconductor, Inc., in Tempe AZ, working in the microwave and mixed-signal technology labs for wireless embedded systems.  Dr. Henderson is co-founder of the High Frequency Circuits and Systems Laboratory, which facilitates millimeter-wave design and development of components, circuits and integrated packages for wireless systems. She is an elected member of the IEEE MTT-S AdCom and is passionate about educating the future microwave engineer.  
---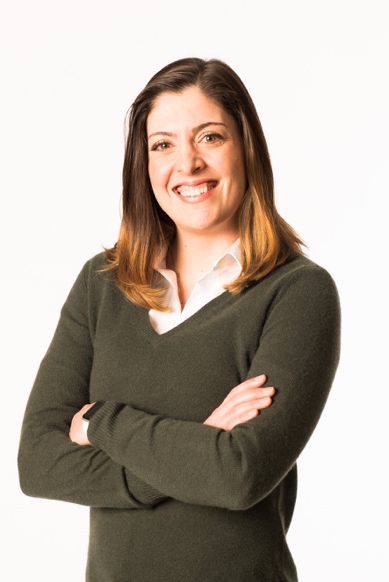 Yasmine King is a Global Account Manager with 18 years of experience in the semiconductor industry. She is currently with Analog Devices, Inc., a $6 billion global technology company based in Wilmington, MA. Yasmine holds a B.S. Electrical Engineering from Penn State University's Schreyer Honors College and an M.S. Applied Mathematics from University of Texas at Dallas. Yasmine began her career as an engineer specializing in DSP software where she spearheaded the creation of an algorithm ecosystem that streamlined DSP development. Utilizing the skills developed in engineering, Yasmine transitioned into a business development role, combining engineering logic and business strategy to uncover new uses for microcontroller technology. Yasmine's reputation as an innovative business leader with engineering experience led her to her current role as a Global Account Manager for a multi-national conglomerate, where she focuses on using advanced technology to solve her client's needs.
Yasmine is passionate about developing the next generation of engineers through her work with the FIRST Robotics organization as coach and mentor. She believes deeply in everyone's ability to overcome challenges and has a proven record for creating collaborative teams that can adapt and respond positively in the face of adversity. Yasmine is an active triathlon competitor who brings her athletic persistence and commitment to goals into her daily life as a leader. When she isn't working on business strategy, she encourages her three children to be curious and trades ideas with friends on how to shave seconds off her swimming pace. Yasmine can be contacted at yasmine.king@analog.com.
---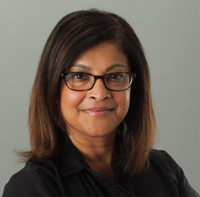 Suja Ramnath has held a number of executive leadership roles in the semiconductor industry over the past twenty-five years.  She is currently President and CEO of Integra Technologies Inc and serves on the board.  Prior to that Suja was Senior Vice President and General Manager at Macom Technology Solutions where she led the RF and Microwave business through organic and acquisitive growth in multiple markets ranging from consumer entertainment to aerospace and defense.  While at Macom, she was part of the executive team that took the company public in 2012.  Prior to joining Macom, Suja was a Key Account Manager with RF Micro Devices (RFMD), Greensboro, North Carolina. As one of the first 100 employees of RFMD, she helped drive top line initiatives and launched the company's first SiGe chipset for ISM applications. Suja holds a BSEE from Northeastern University. She was named one of the 10 Women to watch in Technology by the Massachusetts High Tech association in 2004.
---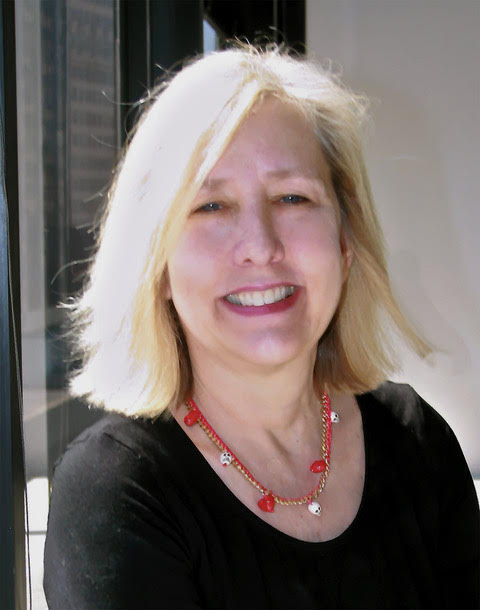 Karen Field is Executive Director, Content for the Infrastructure Intelligence Group at Informa, overseeing the brands Electronic Design and Microwaves and RF. She has 20+ years of experience developing content for an audience of technical professionals and a reputation for challenging conventional thinking and taking a novel approach in the creation of world-class editorial and conference programming. Karen has a Mechanical Engineering degree (University of Minnesota) and a Master's of Business degree (Boston University). She is a strong advocate for women in engineering and supports STEM education, previously having launched Innovation Generation, a website targeting the makers in K-12 classrooms.