Wednesday, 5 June 2019
Westin Boston Waterfront Concourse Grand Ballroom
18:30 - 21:30
Join us for an entertaining evening celebrating our technology and our people. Boston has a long history of being at the hub of innovation, and we are excited to Dr. Ryan Chin, CEO and co-founder of the fast growing driverless vehicle start-up Optimus Ride, as our banquet speaker. Our banquet special musical performer will be the talented, popular-music violist, Jeremy Green (www.YouTube.com/JeremyGreenViola). The evening will culminate with the presentation of the prestigious 2019 MTT society awards.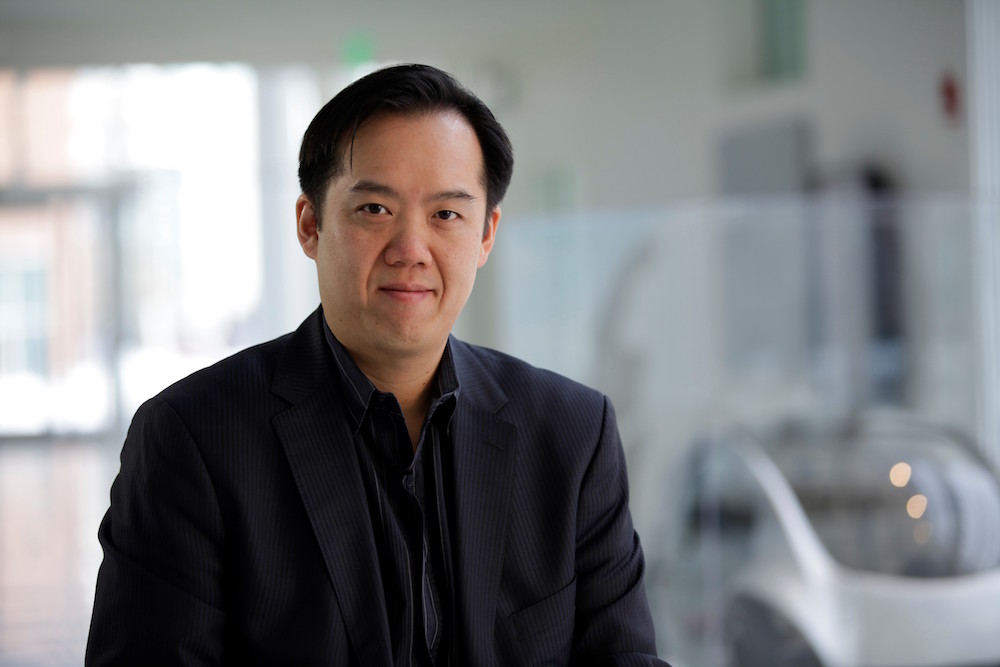 Optimus Ride: The Fastest Path to Fully Driverless Mobility Systems
Ryan Chin, Ph.D., Co-founder and CEO, Optimus Ride Inc.
Abstract: Self-driving vehicles are the key 21st century disruptive technology that can transform every aspect of mobility in our cities and communities. This talk will present the capabilities and limitations of the self-driving vehicles to date and discuss Optimus Ride's unique approach to deploying commercially viable fully driverless autonomous systems.
Bio: Dr. Ryan C.C. Chin is the CEO and Co-founder of Optimus Ride Inc. – an MIT spinoff company based in Boston, MA that develops self-driving technologies that enable safe, sustainable, and equitable mobility access. Dr. Chin is a leading expert in the area of Smart Cities and urban mobility systems. He was the Managing Director of the City Science Initiative at the MIT Media Lab (2012-2015) where innovative research was conducted on urban housing, transport, energy, and big data analytics. He researched Autonomous Mobility-on-Demand (MoD) Systems – a network of self‑driving, shared-use, electric vehicles (EVs). He developed EVs including the GreenWheel, RoboScooter, Persuasive Electric Vehicle, and the CityCar – a foldable, electric, two-person vehicle. Time Magazine named the CityCar the "Automotive Invention of the Year" in 2007. His research led to the MIT Press publication of Reinventing the Automobile: Personal Urban Mobility for the 21st Century by Mitchell, Borroni-Bird, and Burns in 2010. Dr. Chin advises industry and government agencies on Smart Cities innovations. He was a member of the White House PCAST's (President's Council of Advisors on Science and Technology) working group in 2015 on "Technology and the Future of Cities." His MIT Professional Education course "Beyond Smart Cities" attracted global participants from corporate, public, and educational sectors. He frequently travels as a speaker at conferences like TEDx, MIT EmTech, and Smart City Expo. His op-ed articles have been featured in publications like the Guardian and BBC. His work has been exhibited at the Cooper Hewitt, Venice Biennale, and London Science Museum. Dr. Chin won the $100K Buckminster Fuller Challenge (2009) and Esquire Magazine named him as one of the "Best and Brightest Innovators" under the age of 35 (2006). He received at MIT his PhD (2012) and MS (2004) in Media Arts and Sciences and a MArch (2000) in Architecture. He earned both his BCE and BSArch from the Catholic University of America (1997).
Videos to Share:
https://www.bloomberg.com/news/videos/2018-05-16/-bloomberg-technology-full-show-5-16-2018-video